Soldiers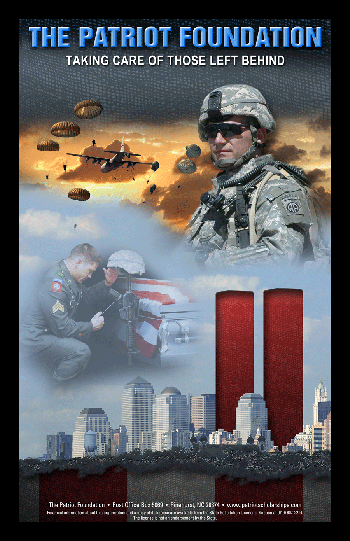 The Patriot Foundation focuses primarily on helping the children and spouses of servicemen and women that have been killed, wounded, and injured in the Global War on Terrorism. While we cannot predict the future of our increasingly uncertain and complex strategic environment, we can be certain that our nation will continue to call on America's Army. Going forward, the adaptive, innovative, versatile, and ready Special Operators and Troopers of Fort Bragg and Fort Campbell, respectfully, will assuredly lead the way into battle with little to no notice. This keeps families under constant pressure, knowing that their loved one could be called upon at a moment's notice and potentially never return. A soldier will never fight at his optimal level if there is not trust that his family is being taken care of at home. Please join the Patriot Foundation to ensure that our military men and women and their families are not forgotten. Our soldiers' families endure more on our behalf than anyone can imagine, and your spirit of generosity and patriotism will have a lasting impact . The financial assistance is important, but the message will endure even longer. You will send a strong message to these families that they're not alone, and their sacrifice and hardship will never be forgotten.
The Patriot Foundation has also assisted with ancillary programs that directly help soldiers. Though these efforts are not within our principal mission, they do have a positive impact and are low investment, worthwhile endeavors. To learn about these specific Patriot Foundation initiatives to directly help soldiers please check out the Additional Support Tab under Who We Serve.
Children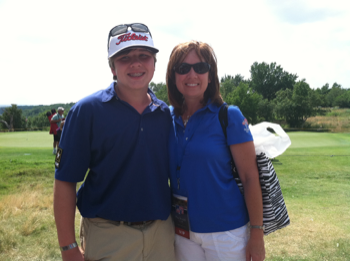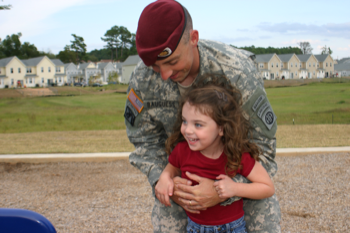 Spouses
Thousands of families have been shattered by the loss or serious wounding/injury of their soldier. Many times military spouses are in need of financial assistance. The Patriot Foundation has devoted itself to helping these spouses in the specific areas of child aid to include scholarship support, and child care to support spouses who need to go back to school to improve their family's financial stability.