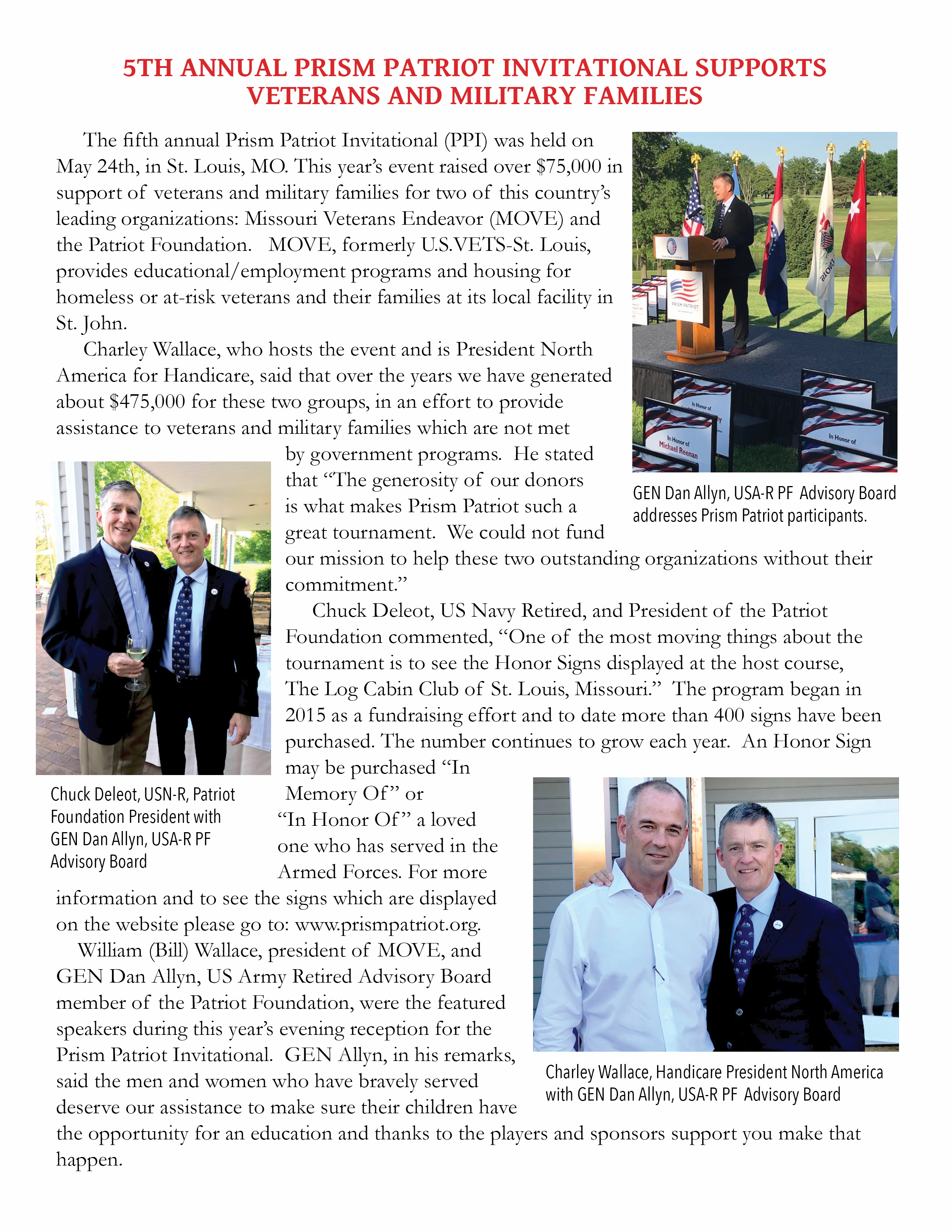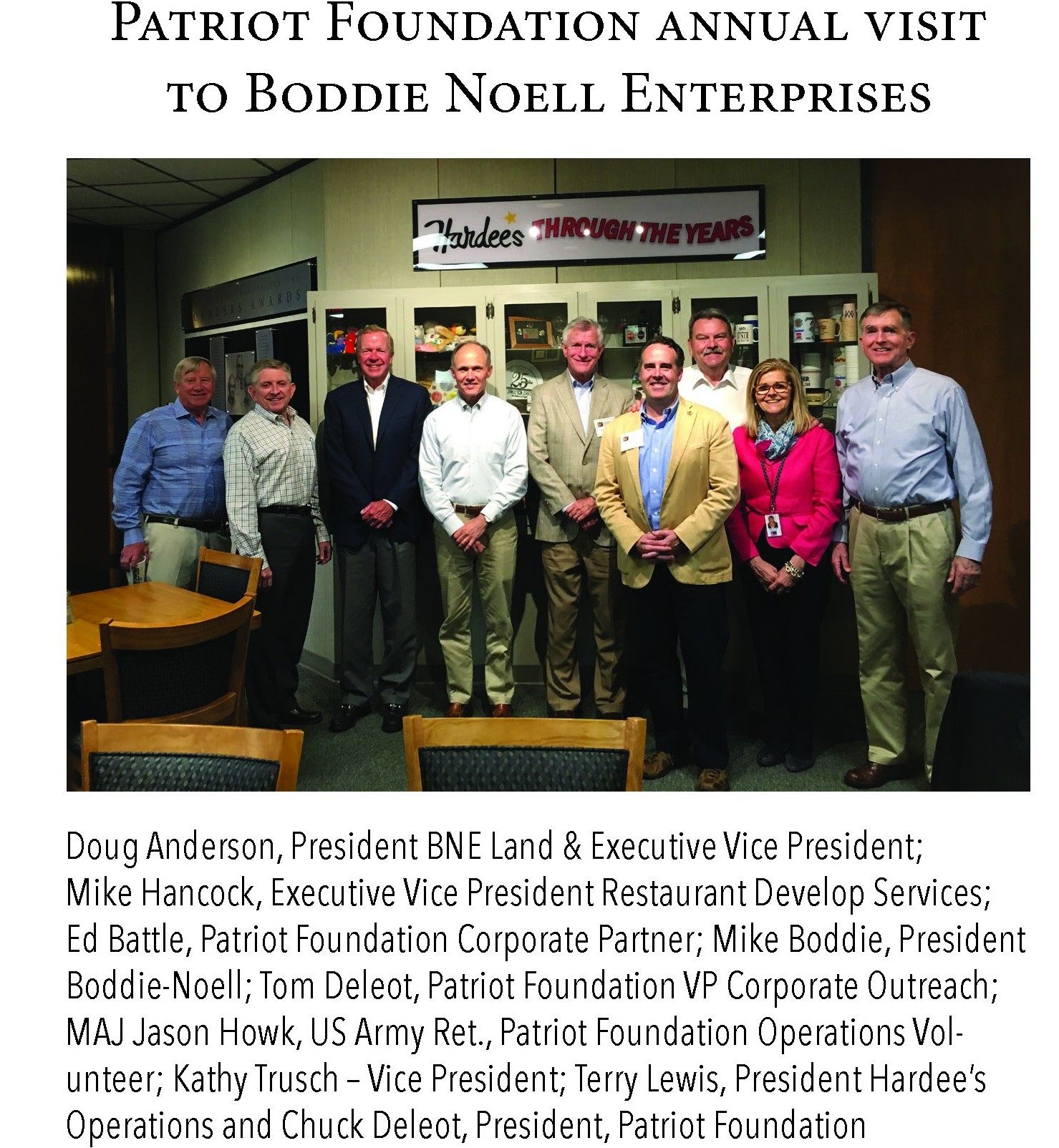 PATRIOT FOUNDATION CORPORATE LEADER EVENT FORT BRAGG DEC 2017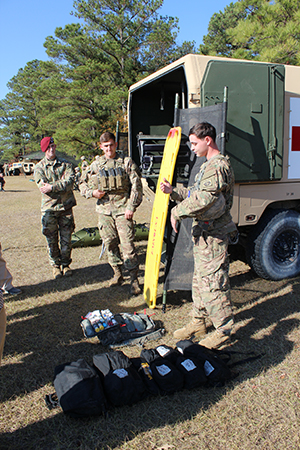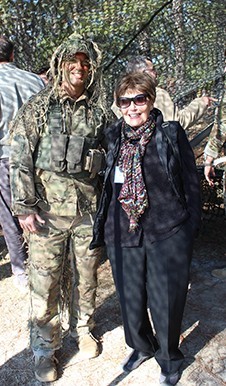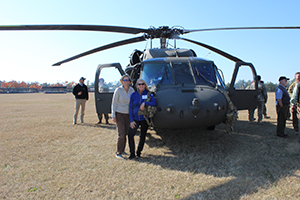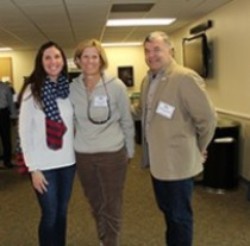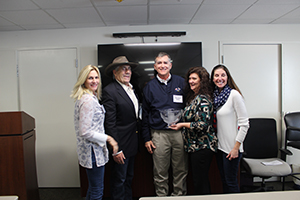 Paraglide Coverage of Corporate Leader Visit 2017
PATRIOT FOUNDATION CORPORATE LEADER VIST FORT CAMPBELL KY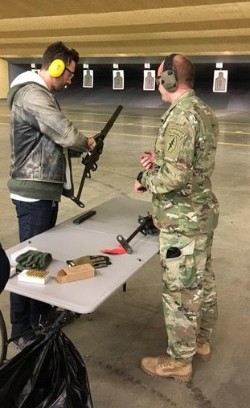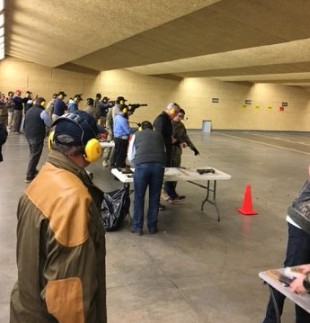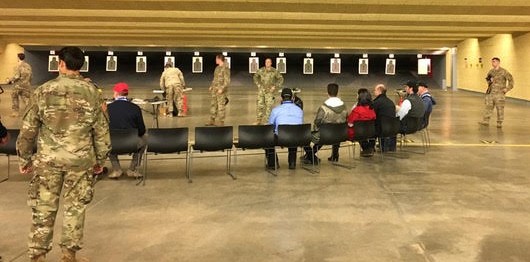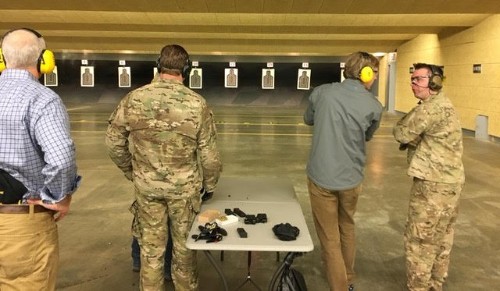 The Patriot House Groundbreaking
2017 Soldiers Appreciation Weekend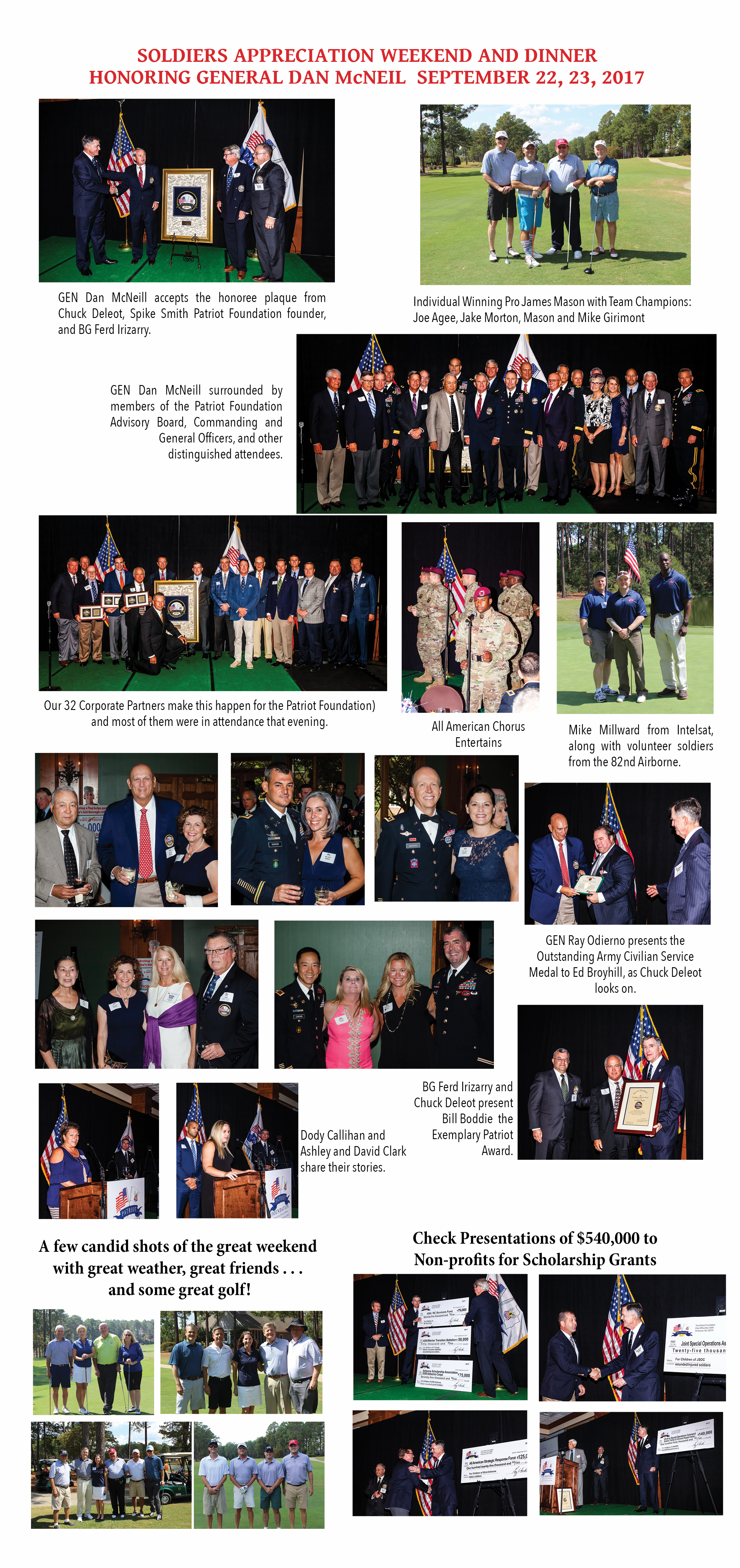 King Fisher Society Outing for Soldiers
"Patriot Foundation, in conjunction with our partner King Fisher Society, held its 6th annual outing benefiting soldiers from the 82nd Airborne Division. Twelve soldiers, including wounded or injured, enjoyed a day of fishing and sporting clay shooting. King Fisher is one of North America's best fishing venues and offers world class sporting clay and wing shooting experiences for a select clientele. The paratroopers were led by SFC Johnathan Land. 
The fishing included 2 soldiers per boat which was piloted by an expert fishing guide. The soldiers were also treated to a catered lunch and end of day refreshments. King Fisher owner Jim Morgan personally met with the soldiers and enjoyed lunch with them. Patriot Foundation personnel included Chuck Deleot, CAPT US Navy Retired, Mike Girimont, Vince Nelson, and Tim Buckley. One of the paratroopers stated that this was "a once in a lifetime experience."
This is one of two outings the foundation conducts with soldiers each year. In the January time frame, Patriot hosts a morning of sporting clay shooting for 8-10 members of 3rd Special Forces Group at Vince Nelson's farm near Wagram, NC."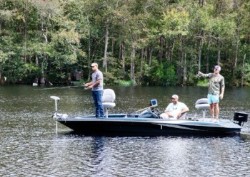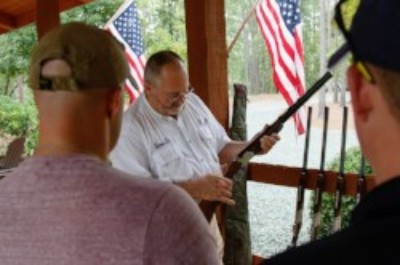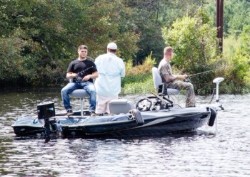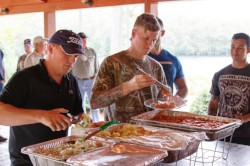 CORPORATE LEADER EVENT JUNE 2017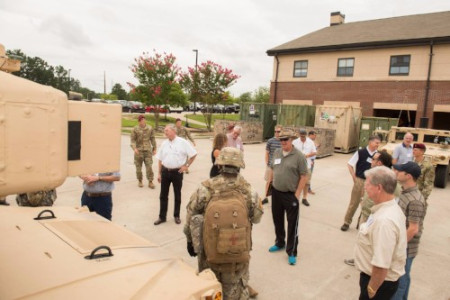 TASTE OF THE SOUTH GALA 2017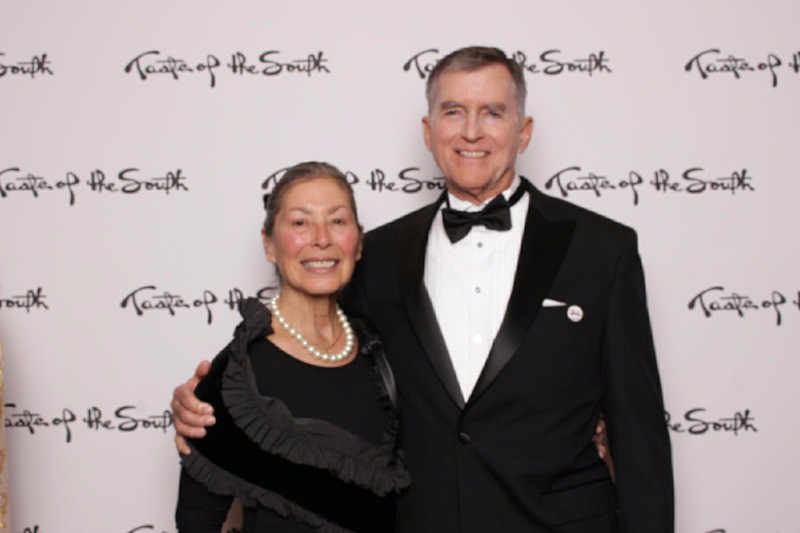 Per the attached photo, Chuck and Laurie Deleot (Southern Pines, NC) represented the Patriot Foundation at a big event in Wash DC early this month. Patriot Foundation was selected by the Taste of the South (TOTS) Charity executive committee to be their featured charity for 2017. Also representing the foundation at the TOTS 1 April 2017 Gala held at the Washington DC Hilton ballroom wereSpike and Debbie Smith (Pinehurst, NC), Tom and Annette Deleot (Winston-Salem, NC), and Ed Broyhill (Winston-Salem, NC). There were 2500 people at the black tie event. Patriot Foundation was accompanied by LTG Joe Anderson US Army, and LTG John Mulholland US Army Ret. Both General Anderson and Mulholland are former Patriot Foundation Honorees. The TOTS is primarily comprised of the congressional delegations from 13 southern states, and the corporate sponsors who support the charity. Patriot Foundation expects about $200,000 from the TOTS award. While in Washington, the foundation team also met with staff members of SEN Thom Tillis (R-NC) to discuss foundation initiatives.
Prior to the TOTS Gala, Patriot Foundation was also honored Wednesday evening, March 29th in the Longworth House Office Building during Taste of the South's annual Congressional Reception on Capitol Hill.  US Senator Thom Tillis providedremarks giving tribute to the foundation and its charitable work in support of Airborne and Special Operations Wounded Warriors and Gold Star families.  Ms. Wesley Bauguess, a Gold Star wife from Wake Forest, NC was the featured guest of honor and speaker. Wesley thanked Taste of the South and their corporate sponsors for selecting the Patriot Foundation for this prestigious recognition.  She also encouraged and thanked Senator Tillis, House Majority Whip Steve Scalise, and North Carolina Congressman Walter Jones for their service, reminding them of their important work in ensuring our nation never forgets the sacrifices of Wounded Warrior and Gold Star families.  It was a wonderful event and served to increase the message of what the Patriot Foundation is doing across America.  
2016 SOLDIERS APPRECIATION DINNER SPEAKERS